Arctic Green Energy is proud to have teamed up with some of the most influential people in the world in the fight against air pollution and have them seated in the advisory board.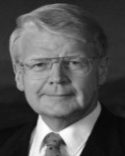 CHAIRMAN OF THE ADVISORY BOARD
Dr. OLAFUR RAGNAR GRIMSSON
Dr. Grimsson is the former President of the Republic of Iceland (1996 – 2016) and serves as chairman of the Arctic Circle Assembly. He has been a strong voice on the international stage for decades, promoting environmental issues and Icelandic successes in harnessing geothermal energy.

Mr. Amin is the director general emeritus of the International Renewable Energy Agency ("IRENA"). During his tenure, IRENA grew to a powerhouse with 160 nations under its auspices. Mr. Amin was previously with the United Nations during which he served in a number of high-level positions including serving as the NYC director and Special Representative for the Executive Director of the United Nations Environment Programme ("UNEP").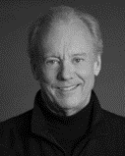 Mr. Mcdonough is an architect and globally reccognized leader in sustainable sustainable development and design. He is the co-author of the book Cradle to Cradle: Remaking the things we make things.   William is one of Fortune Magazine's "50 Greatest World Leaders" in 2019  and one of the stewards of the World Economic Forum.  Mr. McDonough has been an adviser to a number of high-profile organisations including NASA, Walmart and Google.