With a strong emphasis on technical, operational and innovation, Arctic Green Energy Corporation's core team is comprised of seasoned industry leaders in terms of technological know-how, sustainable energy utilization and project management – working constantly to fulfill the company's mission of increasing shareholder value through sustainability.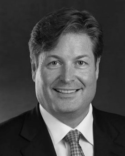 The chairman and founder of Arctic Green Energy, is a serial entrepreneur with a few successful ventures on his track record across different fields and different parts of the world. Mr. Hardarson vision is to build highly profitable renewable energy and energy efficiency companies in the fast growing countries of Asia in the fight against global warming. Mr. Hardarson graduated from the Illinois Institute of Technology in Chicago in 1990 with honors from the Department of Architecture. Mr. Hardarson is an Icelandic citizen and divides his time between Asia and Iceland.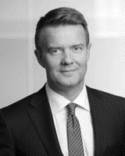 Mr. Jonsson is Arctic Green Energy Corporation's Chief Executive Officer (CEO). Mr. Jonsson is an experienced executive with a long history of working in the financial industry. In his career, he has served as CEO of three financial services firms, most recently as CEO of Kvika, Iceland's largest investment bank, from 2011 to 2017. In addition to his post at Arctic Green Energy, Mr. Jonsson is also currently chairman of Íslensk verðbréf (financial services) and board director of Umbreyting (private equity). Mr. Jonsson holds a master's degree in economics from Queen's University in Canada.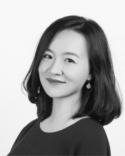 CFO AND MANAGING DIRECTOR OF ARCTIC CHINA
Ms. Zhao is Managing Director of Arctic Green Energy China office and has been serving as CFO of Sinopec Green Energy Geothermal Development Co, Ltd. since 2009. Ms. Zhao has over decade experience in sustainable energy industry. Her area of expertise includes business strategy and execution, corporate finance, investment management, M&A, risk management and taxation. She also led a team registered the first geothermal district heating Clean Development Mechanism under UN Framework Climate Change. Ms. Zhao holds master´s degree in Financial Management in UK.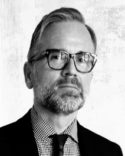 Mr Bragason is a highly accomplished expert in geothermal energy development and power project management with >25 years experience. Served earlier as CEO of KS Orka and Orka Energy in Singapore. In addition to his posts Mr Bragason served as Chief Project Manager for various power projects across the globe. He holds a Degree in Engineering Structures from TU Berlin, as well as a degree in Business and Administration
Dr. Egill Juliusson is Arctic Green Energy Chief Technology Officer. He will be managing the Arctic Green Energy Center of Excellence in Iceland. Dr. Juliusson was previously Chief Reservoir Engineer and Innovation Manager at Landsvirkjun, The National Power Company of Iceland. Has vast experience in managing innovative geothermal projects such as reservoir modelling, data management,  steam acquisition campaigns and in the development of eco-industrial parks.
Dr. Juliusson holds a BSc degree in mechanical engineering from The University of Iceland and an MSc and Ph.D. in geothermal reservoir engineering from Stanford University. Additionally, Dr. Juliusson is an Adjunct Professor at Reykjavik University.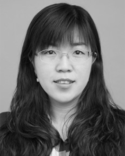 Ms. Sun is Arctic Green Energy Chief Technical Officer (CTO) in China. Ms. Sun has extensive engineering and management experience in geothermal and other clean energy projects. Before taking up her current position she was the Manager of Beijing Geology  Exploration institute in China. Ms. Sun holds a Masters Degree in Mechanical Engineering from the University of Iceland.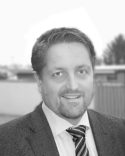 HEAD OF NEW PROJECT DEVELOPMENT MANAGEMENT
Mr. Hardarson is Head of New Project Development Management.    Hordur has been with Arctic Green from the onset.    Prior to taking the current role he was based in SE Asia setting operations there for the company and sourcing projects.   He also managed the company's data hosting center development.  A project that was Iceland's first specially designed data hosting center and a showcase on how such projects can be run competitively on renewable energies. Prior to joining Arctic Green Hordur has worked on various ventures opportunities in Europe and Asia as a project manager for the holding company of Arctic Green Energy, including world's largest mobile marketing company, shipping, real estate development and loan portfolio management. Mr. Hardarson has a Business Degree in International Marketing from Reykjavik University in Iceland.
SENIOR ADVISOR, TECHNICAL AND R&D.
Dr. Valdimarsson is a mechanical engineer with degrees from Iceland and Germany and a Dr.Scient.Ing. degree from the University of Iceland. He has over three decades of experience in geothermal utilization, both for production of electricity as well as district heating, and has been a lecturer at the United Nations University Geothermal Training Program since 1986. He was a professor in geothermal utilization at the University of Iceland for 16 years. After that, he has been with companies as Enex, Green Energy Geothermal, and Atlas Copco as manager or director R&D in the field of geothermal utilization and currently holds an adjunct professor position at Reykjavik University.