Sinopec Green Energy Geothermal Development Co., Ltd
Sinopec Green Energy Geothermal Development Co., Ltd. (SGE) was founded in 2006 with the purpose of building up geothermal district heating business and has since expanded into other green energy utilization techniques. It is a Sino-Foreign Joint Venture were Arctic Green Energy holds a 49% stake against Sinopec´s 51%. Since the first projects were established in Xianyang City of Shaanxi Province the company has expanded its operations into Hebei, Shandong and Jiangsu provinces. Today, SGE is the world´s largest geothermal district heating company with a 35% market share in China – providing heating for over 2 million customers through its proven method of green, clean and sustainable energy utilization.
Sinopec Green Energy currently has over 595 heat centrals, 4 waste heat projects and 1 geothermal heat pump project in operation and has drilled more than  700 geothermal wells  (third of which are re-injection boreholes). SGE´s geothermal projects were the world´s first to gain a United Nations Clean Development Mechanism registration and its district heating operations have saved close to 11.4 million tons of CO2 emissions to date.
SGE has registered 58 patents in all including

valuable  patents

in China, including the

re-injection of  geothermal brine
National Showcase

of Geothermal Development and  Utilization by Ministry of Natural Resources

Geothermal Scientific Demonstration Base by Chinese  Academy of Sciences
Sino-Icelandic Geothermal Technology R&D Center

established based on JV cooperation

UNESCO Geothermal Training Program China Branch

has started in 2019 in Beijing
58 Registered Geothermal Patented Technology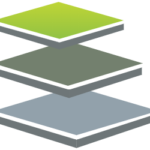 Exploration and reservoir assesment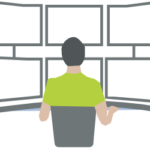 Automatic control and data acquisition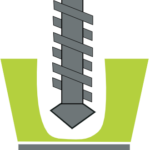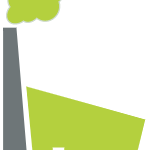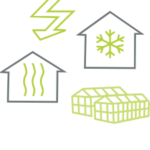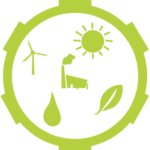 Geothermal multi-clean energy integration
Arctic Green Energy Europe
Arctic Green Energy has in the last years been preparing a portfolio of projects in Central Europe where we will provide clean geothermal heat to the households.  Large areas in Central Europe are ideal for geothermal district heating, although currently 80% of households in Central Europe are heated with fossil fuels.
Arctic Green Energy has some 38 projects under evaluation where the first projects are in Hungary, Poland and Germany.  In co-operation with municipalities, cities and local firms Arctic Green aims for beginning operation in 2021.
SGE OPERATIONS IN HEBEI PROVINCE
All major cities and counties with proven geothermal resource have been signed up by SGE including Xiongxian, Rongcheng, Boye, Bazhou, Guheng, Dongguang, Weixian, Xinji, Shenze, Xinhe, Qinghe,Lutai, Xianxian
In 2020 SGE will have connected 27 million sqm to their heating system.
Size of connection: 2,000 km2

Population: 1,05 million

Clients: 30% Residential, 70% Non- Residential

Operational Data:

 69 Employees

 60 heating stations

 134 Wells
The Xiogan Geothermal Model – Ultimate Proof of Concept
In April 2017 the Chinese Central Government announced the establishment of Xiong'an, a new mega city, as deputy capital of China called the "Grand Millennium Plan."
The New Area includes Xiongxian County, Rongcheng County and Anxin County in Hebei Province, where SGE has been operating since 2009. The New Area was initially heavily polluted but SGE has replaced the  coal burning heating systems with pollution-free geothermal in  less than 6 years
China's First Smog Free City
In 2014, Xiongxian was named "China's First Smog Free City"
A National Showcase in China
Xiongxian has been called a 'national showcase' by the Chinese  National Energy Authority and National Reform and Development  Commission – it is an excellent case study for the government's  13th 5-year plan on geothermal utilisation
Ultimate Proof of Concept
The inhabitants of Xiongxian enjoy a higher quality of life with  cleaner air, better health as well as cheaper heating energy